After yesterday afternoon's progress with installing stringers on the North wall, today started rather slow, with chores and house things to do. But it quickly transformed into a full-blown railroad building session. By midday all stringers were installed, and by the the late afternoon all the metal track around the perimeter of the North wall has been completed.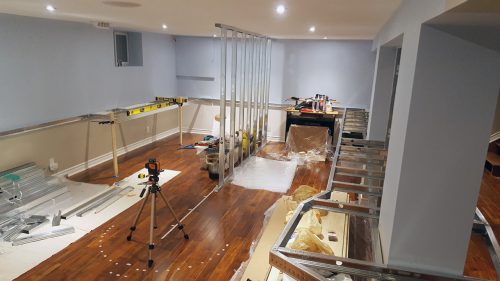 The loop around the East column took a bit of time as I wasn't sure what would be enough of support for the top surface. Since it's going to rest against a solid brick column I figured to go simple, and fix if needed later.
I begun work on the South wall, but had to stop to do more research on how best to support the benchwork there. I'd like to avoid legs if I can and support the benchwork with a cross against the wall. Need to find out what would be the best mounting point (directly under the stringer or from its side), all the way to the baseboard or further up.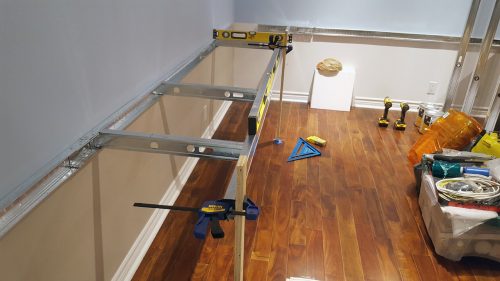 This impacts a number of things, including access to the stringer from the bottom, for screwing the top surface, wiring, etc. Hard to see the future, and I just don't want to do anything harsh and regret it later. Right…