Quick weathering custom turnouts
Originally I wasn't going to touch the handmade turnouts but after putting the PCB ties on, they stuck out like a sore. So, I decided to do a quick coat of Rust-oleum Camouflage Earth Brown…a comparison photo below.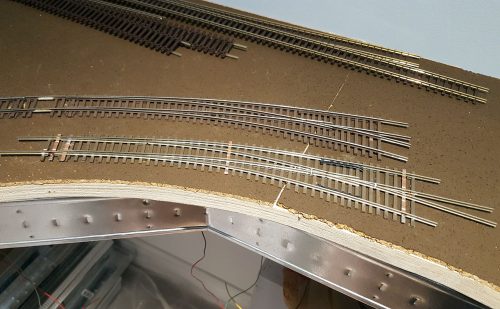 I have to admit this quick spray over makes them look "hot" and the photo doesn't do it justice, especially because it's brown turnout on the brown background. But the contrast between the shiny rail and the matte brown ties does have its appeal.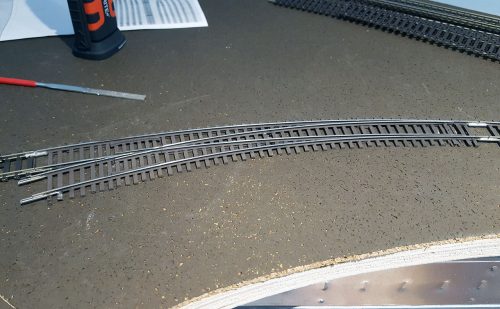 Although this is purely cosmetic and probably futile because I doubt anyone will notice these, or see them once the upper decks are put in place…ok maybe they will be visible since that corner is shallow, but people won't be managing trains in the staging – computer will.