Staging supplies have arrived!
A pleasant surprise, on this snowy day happened in the evening when a mailman showed up with a big box. The package with all the supplies for building the Staging level has finally arrived.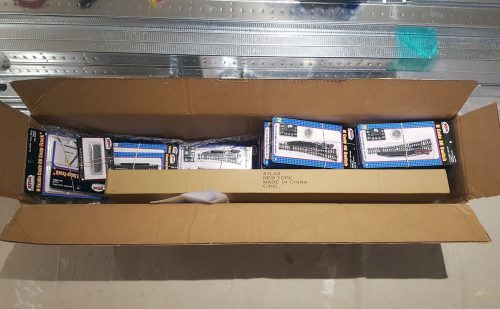 It is going to be a busy and hopefully productive Holiday season. Since I'll be off work for couple of weeks, I can focus on finishing the construction of the Staging level benchwork and lay some track down, if all goes well.
There's a lot of track to be laid down and wired, as well as turnouts to be tested and fit into place. One thing is for sure – I'm not looking forward soldering hundreds of feeder wires to all the flex track… ;)