All backdrops and uprights are now sky blue
Today marks a milestone achievement for the layout! All backdrops and uprights have been painted and the benchwork is ready for the next step.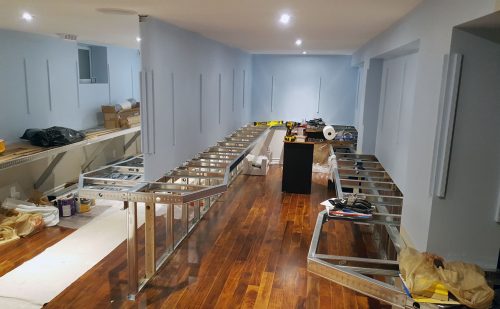 I admit, I'll have to go over again in a few spots and do some touch-ups. Never the less there's a sense of accomplishment reaching this milestone.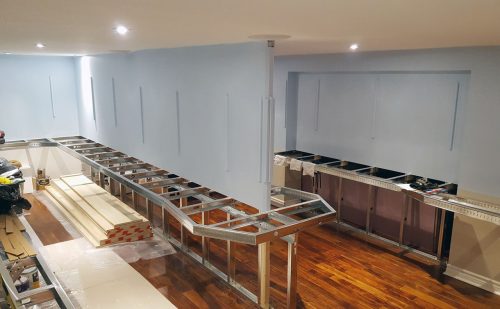 I ended up using 3/4″ masking tape to cover the holes on the uprights, painting a primer over it, and then the final sky blue colour. It wasn't perfect and one can still see contours of the holes, but I need to be able to find the holes at a later date to install the brackets. And really, if someone is going to nit-pick about that and not focus on the rest of the layout…well bleh.