It's been a while since the last post here, partially due to Summer (house maintenance, etc.) and partially because I did not have a direction. That is not to say I did not spend a lot of free time trying all kinds of various way to squeeze a 5 ft wide square through a 2 ft wide circle, figuratively speaking. I did come up with what I believe to be final helix dimensions, among other things.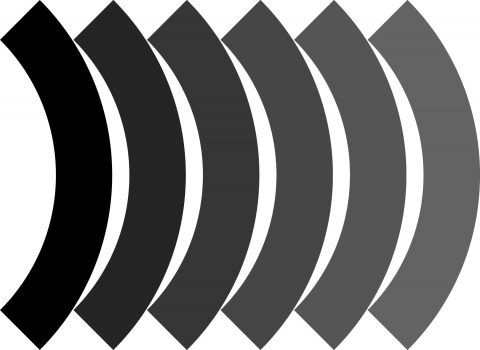 I ended up going to a lumber yard not too far from my house where they carry Baltic Birch plywood. It's one of those family run lumber yards that are becoming very hard to find around here, and I'm lucky that this one is not too far and carries some "specialty" items (to me) I would be looking for.
They also carry standard 3/4″ Birch plywood panels at $60 CAD for a 4×8 ft. sheet, which is an awesome price knowing that Home Despot charges that much for their shitty imported Pine. While looking around I noticed a label saying Homasote: $38.95 and my jaw dropped. I've been looking for Homasote for so long, at the end I gave up planning to use it. And now there it was, although they had no panels in stock, the lumber yard can stock it in 1 business day which is great.
Back to the helix…I decided to go for a 25.5″ inner and 28″ outer radius track helix. So two tracks, outer to take the trains from the staging deck to the lower deck and lower deck to the upper deck, while the inner track will take the trains from the upper deck back to the staging deck. The whole helix height will be around 28″ (12″+16″) total of 7 loops, 4″ between each, and average grade of 2.5 % inner and 2.27 % outer track.
The helix will be built from 1/4″ Baltic Birch 90 deg crescents laminated and overlapped half way, yielding a 1/2″ surface per loop. I would like the helix to be open on the outer side (at least inside the layout space) so that it could be scenic-ed and be part of the run. The sucky part is that I need to cut around 60 of these crescents.
Did I mention I'm building a helix around a support column? ;)
After a lot of bemoaning about a helix location, this decision finally sank in as the only logical place for it where it would not suck the available space away from the layout. In the process I came up with a final layout shape (on a whim) that is slightly different than what I have been toying with (entrance has moved) but otherwise it's still around the walls with a center peninsula.
More about that soon.