Painting Done, Baseboards Next
It feels like nothing much was really done – wall and a half built, yet it took what it seems a long time to do. Everything takes a long time to do and, there are so many small things that need done, taking time away, sigh.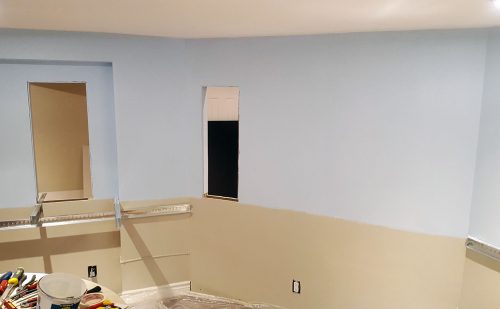 Next step is baseboards, but it's raining outside right now preventing me from being able to cut them. I could bring the chop saw inside but it's heavy, requires some effort to remove from the wheeled stand, and I don't want more dust in here. The weather radar shows the rain should stop in an hour, so maybe I get lucky then.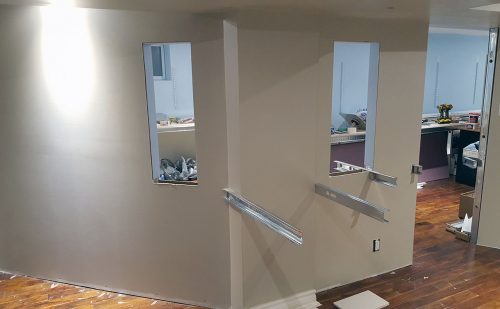 Fun part will be finishing the metal benchwork afterwards, since it goes fast and can all be done indoors. I need to figure out how much more plywood I need to get, to cover the new portions of the benchwork as well as replace some of the older areas that need to be wider than original.
I hope that the helix will be doable in that space around the column – still feel somewhat apprehensive about it. Nobody in their right mind would do it this way, but it was the best use of available space. Not to mention it's my first helix, ever, making the whole endeavour more interesting…