First Locos Run in the Main Staging Yard
I couldn't resist to test the so far laid track, so I jury-rigged a Roco booster with some alligator clips to the track and voila – we got power!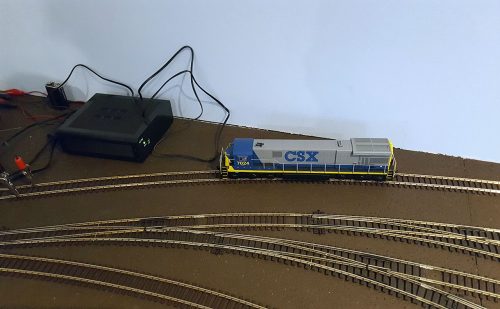 I think it's important to see some trains moving during construction. It keeps the enthusiasm going and sets a goal to complete the layout and see the trains runs proper.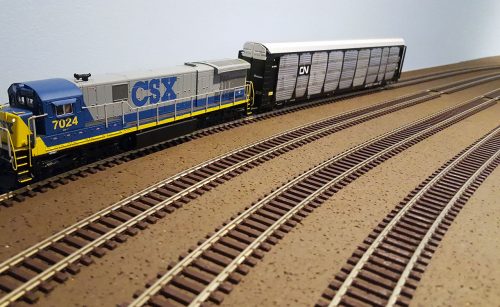 That auto-rack is way too modern for the layout which is set in the transition era, but it's the largest car I have and I want to make sure curves are decent and can provide storage for any type of rolling stock. Who knows maybe I change eras and move into 70s-90s, as my spouse has been nudging me to (she likes diesels more than steams).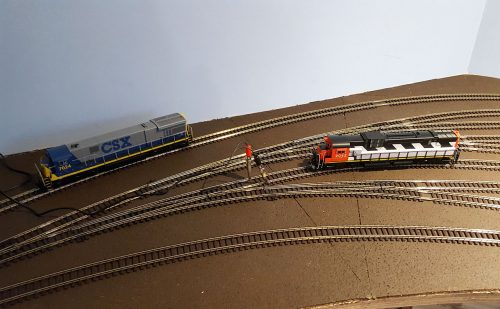 Oh, it feels great to see some real activity on the layout, after so many months (years?) of planning and building, etc. WE ARE FINALLY DOING TRAINS!!!
Rignt, enough with the excitement, back to laying track.