More Goodies Have Arrived
Via what has now become a "legendary" parcel delivery, because Fedex held onto it for 2 weeks at their local depot 20 km away. Idiots! I wish people would open their eyes and stop using CrapEx and OOPS, clearly sending them a message about their abhorrent service they provide to normal people (you, me, everyone else who's not a big corporation).
Despite Canada Post rolling strikes, I still got postal parcels delivered ahead of these courier services. Huge praises to Canada Post…we must never allow it to be privatized.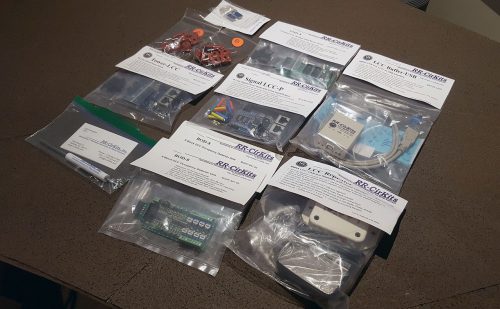 Back to the goodies, this box came from RR-CirKits and contains a first batch of modules for LCC (Layout Command & Control). I've decided to adopt this new standard because I believe it to be the future. And besides, DCC is now old and to me all of the add-ons to it feel like a patchwork of things. On larger layouts it becomes a problem of bandwidth saturation, and all kinds of tricks need to be done. IMHO, DCC should remain free of accessory signals and only deal with rolling stock control.
So, just adopt LCC and fly high. Granted, there aren't that many manufacturers providing ready to run kits or modules, but things are being R&D-ed as far as I can tell. I don't mind pushing the boundary here, as I have other (loftier) goals than just LCC for my layout.
That's why I bought a bag of 200 current sensors, the Coilcraft D1870. Beside lasting a lifetime (yeah-right, I'll use them all up), they will be used to monitor (almost) every inch of the railroad allowing me for some fine block detection and, overall automation. Now, I just need to build ~200 block detection circuits and…yikes.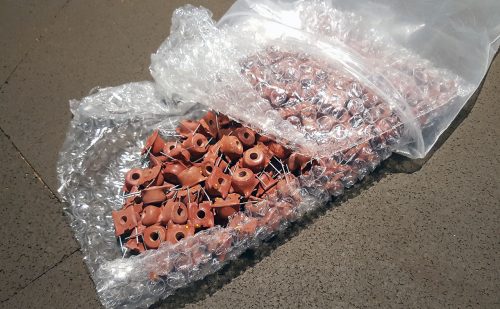 More to come Real Soon™…laying track work on the helix ramp, mounting Tortoise motors and figuring out power districts and such.