Christmas Day update: North wall "framed"
It snowed quite a lot on the Christmas Eve here, making it all nice and white, like in a Christmas fairy tale, except that today was another day of shovelling snow, uggh. This Winter better not keep like this, I got a layout to build, can't be spending time on cleaning snow damn it.
Yet, more progress to report, the late afternoon/evening was very productive as can be seen from the photo below.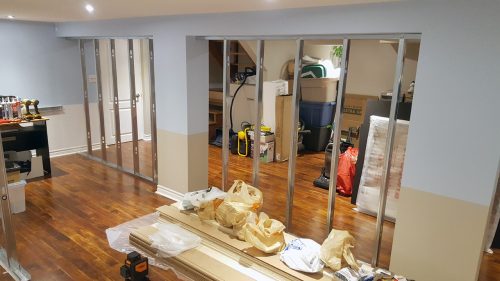 These are the wall frames on the north side of the layout room, and the last ones needed to be finished. What's left now is completing the peninsula wall, but I keep pushing that forward, because I'm still not clear on the helix setup and how much space I need to allocate for it (which impacts the overall peninsula length).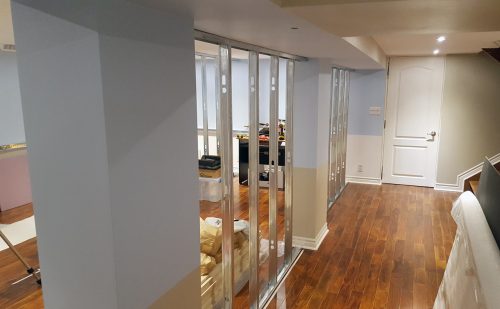 I'm really eager to dive into building that staging level finally – should've started it a week ago, so I'm really a week behind. Although, painting the walls was better done before any benchwork ended up in the way of reaching the wall surface…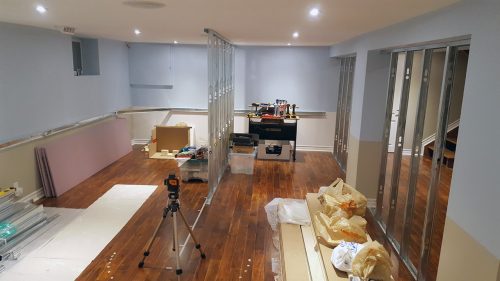 At least the space is finally taking shape and starting to look like something "railroady" might be there one day.
I'm also getting better with this metal work and aside from the initial help from my spouse with attaching the top track pieces, the rest was all done on my own. It could probably go faster, but I measure 7 times and look at the level another 12 for each stud. My concern is that with N scale being so delicate (read: tiny), any deviations in levelling of benchwork will cause unwanted problems with cars rolling on their own. I suppose we'll see what happens at the end…