Managed to build the North West curve that I haven't had a chance to finish yesterday…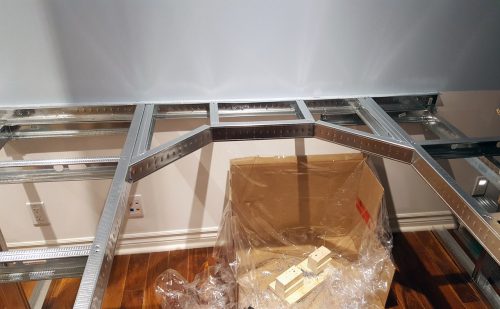 This small piece took me almost 90 minutes to do, half slacking-half working.  I guess after a whole day at work my attention span isn't the same. Still looks good, is in level and will function fine, I just felt I did it sloppily compared to the similar curve in the other aisle.
Overall, the space looks the same, as this piece of framework is pretty tucked away in the far corner in this photo.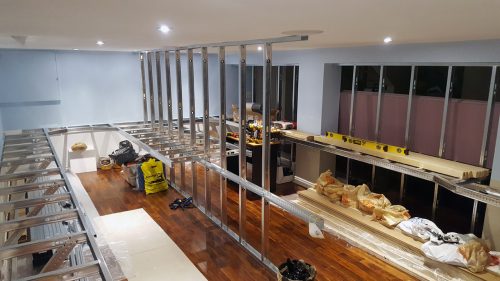 The difference is the back area is all done I'm left to finish the front now. I still have to reinforce those studs between the columns as they will also carry the twin-track (upright) standards for the shelving system. And electrical wiring everywhere and helix and peninsula tear, and list goes on…